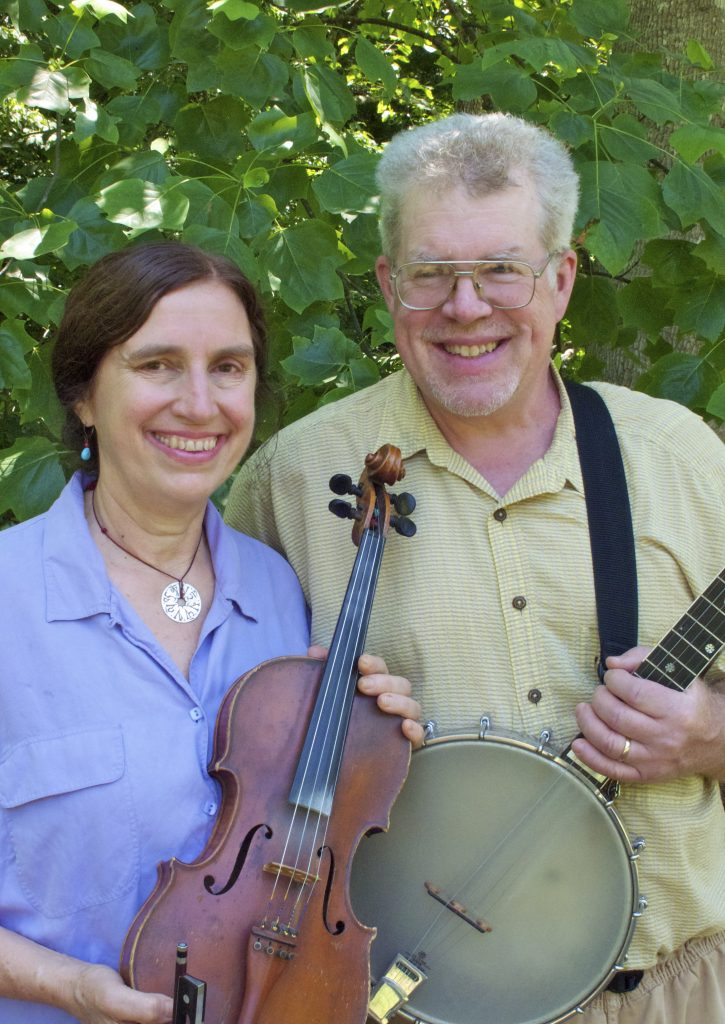 "Wonderful! Wonderful! Wonderful!
My children enjoyed every minute and I did too!"

– M. D. , Concord Elementary
Kim and Jimbo have reached more than 200,000 children and families at schools, libraries, festivals and fairs throughout the state.
The Carys perform on fiddle, mandolin, banjo, guitar, jawharp, bones, and bring over 200 world percussion instruments for the audience to play along.
 
"Your rapport with the children was wonderful."
Jimbo's Jam
Take a musical journey with Kim & Jimbo Cary in an interactive program of songs and animal riddles. Children and their families will play maracas, gourds, drums, and tambourines with tunes from Ireland, Africa, Latin America and more! Participation is encouraged through a hands-on introduction to rhythm instruments.
Each performance is:
Interactive
over 200 world percussion instruments for audience to play along.
Book related
Tie-ins with reading and summer theme, with books on display.

Affordable
VCA grants, and discounts available for block booking.

Fun for all!
Suitable for preschool, early elementary, and adults will enjoy too!
Music of many cultures
World instruments for everyone to play.

Animal puppets
Hooray for animals!
"The smiles on their faces and the rhythms in their hands convinced me that the two of you are pros at engaging young people in music."
-music specialist, Oak Grove E.S