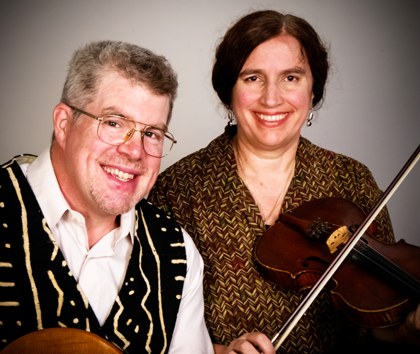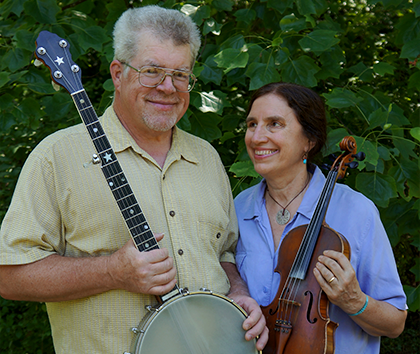 "Your warm and lively music created a joyful and festive atmosphere."—S.J.S., Oakland Museum
Kim and Jimbo Cary have been performing music for wedding ceremonies and receptions in Central Virginia for over 20 years. They have performed at numerous venues in Charlottesville, Albemarle County, and beyond — including: Monticello, Castle Hill, Ash Lawn, Montpelier, UVA Chapel, Wintergreen Resort, Red Hill, and Montfair and have performed in over 50 cities and counties across Virginia.
What a great addition your music was to our event. 
It was perfect."
— S. James
Outdoor country weddings are a specialty. This warm and inviting music creates the perfect atmosphere as guests arrive. Instrumentation includes mandolin, guitar, violin, banjo, woodwinds, and more.
"I heard so many compliments on the music —
which was so fitting for the bride and groom as well as the mountain backdrop."
The repertoire includes old-time southern mountain music, celtic jigs, reels and airs, acoustic roots music, and old-time bluegrass. Jimbo was awarded first place in the Virginia State banjo contest and the Carys have been nominated for the Governor's Award for the Arts.
"What a wonderful surprise realizing that you were providing the ceremonial music…
I felt comfortable knowing it would be perfect…and that it was."
"It stirred all of my emotions and it couldn't have been sweeter."
"Hearing such beautiful sounds took everything in me to keep from bursting into tears."
"Thank you for being part of the best day of my life. It was an honor."
—- D. M.   Greenwood, Va 22920